5 Ways we can help you with your Hunter Property DEVELOPMENT
We have a proven track record of adding value through property development since 2001.

We understand how to create equity through the development process. High yields and strong depreciation are also achieved on completion.
We have an intimate knowledge of the Hunter Region and our site selection process allows for the right development site to be located for you.
We understand the local regulations and have experience in the planning process to obtain the Development Application (DA) and Construction Certificate (CC) consents as quickly as possible.
We have long established relationships with local suppliers, services and builders with discount structures in place for our clients. This helps minimise risk and our proven development process provides assurance around delivery timelines and budgets.
Jo Chivers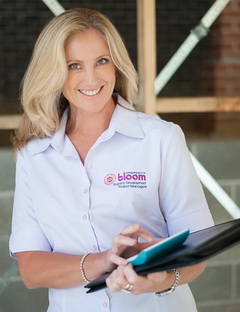 Property Bloom™ Aust Pty Limited is the result of my long standing passion with property investment. My love of property started after purchasing our family home on Sydney's northern beaches decades ago and watching in awe as the value grew. We were experiencing the true value of capital growth. How could we make so much money by doing very little except waiting?

Then I thought…imagine if we could also add value by developing the property, the return would be much greater.

I also realised I would need a substantial income when I decided to retire so I could live the life I really wanted to. Watching as my parents struggled on the aged pension gave me the focus I needed. Whilst I had some superannuation slowly building back then, I didn't have any other investments.