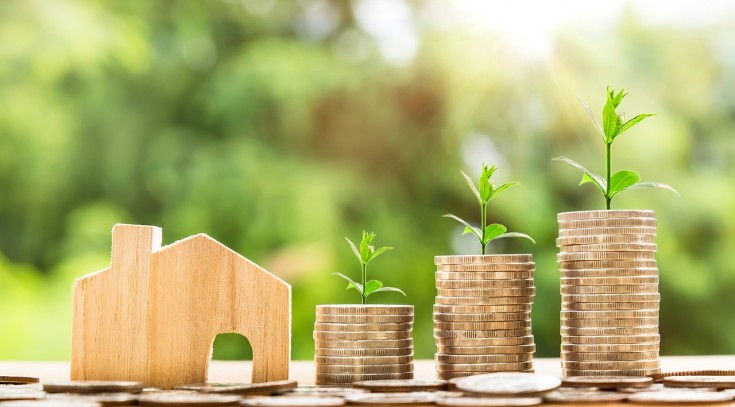 Yahoo! I'm back on the horse.
It's been a good two years since my last blog. It's not because I got sick of blogging despite writing about 3 stories a month since 2012, no I just got really busy. Anything that wasn't necessary had to give. And so, my blogs stopped. In front of writing came my kids, my clients, my very fast-growing business, a new relationship, old friends and close family.
It's interesting how we must prioritise our time. Because despite everything, we cannot create more time. We need to make the best use of what time we have.
Over the past two years Property Bloom had literally quadrupled in size and I didn't want to drop any balls. We harnessed the market conditions, I wanted to make the most of the growth phase because when you are developing property AND the market is rising, amazing results can be had. Time is of essence.
We all know property runs in cycles. We saw the last growth phase fizzle out in 2004, pretty much nationally and then there was a long period of stagnation as we were shocked by the GFC and our first real economic crash at least in my life time and hopefully our last. The GFC hit in 2007. As a result, there was a credit crises and property developers, investors and business found it hard to get finance and a dramatic slump in home building followed. The number of new dwellings completed in NSW plunged from about 45,000 in 2003 to just 26,000 in 2009. A housing shortage followed. This triggered demand for housing and led us into the next growth phase which started around 2013.
So here we are in 2018, we've seen 5 years of solid growth in Sydney which then filtered out to the larger regional areas on NSW and during this period, Property Bloom has developed, built or renovated over 150 dwellings in the Lower Hunter. Population growth forecasts by NSW Planning say that we'll see the NSW population grow from currently around 7.9 million to 9.9 million by 2036. So, we still need housing growth to continue.
We're now at the peak of the cycle, many suburbs in Sydney are already in the decline stage (depending on supply) and Newcastle is at the peak, there is still good demand from investors, first home buyers and downsizers who are selling larger homes to buy smaller dwellings and pocket some of the equity that the large family homes have generated for them. Remember Baby Boomers, born between 1946 and 1964, are really just starting their retirement phase which will continue until 2030 when all Baby Boomers will be over the age of 65. Those big double story family homes are going to play havoc on knee and hip joints and they'll be looking for single level dwellings with easy access to shopping centres and public transport. They may look for sea or tree changes. Or for areas closer to their grandkids.
I think there is a growing degree of cynicism around retirement villages. Instead of the operators being viewed as providers that will look after you as you age, they are increasingly being seen as money hungry businesses where residents have become financial prisoners. Their actual costs are hard to understand. Perhaps people will look to stay in their homes and have care come to them, this is a strategy the government are supporting with various programs and subsidies. If the home is functional and accessible for them, why not?
Property Bloom will continue to build to market demands but 2018 will be my year to take a breath whilst we complete what's in our pipeline and wait for new land releases to come on, market conditions to change (so we can once again look at knock-down, rebuilds) and for a new and exciting area that I've been researching to be developed. I think this new area may be just the place to hold our focus for the few years. Stay tuned and I promise to write again soon!