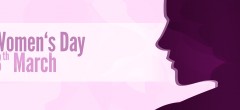 This Friday we celebrate International Women's Day and the theme this year is BALANCE FOR BETTER.
https://www.internationalwomensday.com
What a great theme. Us ladies are the queens of balance. We are always in some kind of balancing act. Family, careers, investments, house work (I'm finding a better balance here), financial planning, sporting commitments, staying healthy and making sure everyone around us is ok.
read more