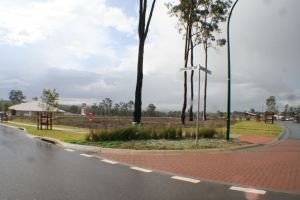 I'd like to think that a couple of weeks before Christmas that I'd be winding down. Taking stock of the amazing amount of development projects that Property Bloom has completed in 2014 (no wonder I'm tired) and finalising the projects currently under management ready for the Christmas break.
But no. I've just heard about a new land release that I'm extremely excited about due to its prime location and will be busy securing duplex sites right up until Christmas.
This crazy time of year made me think about work capacity and how deadlines help us. It's interesting to see just how much work you can get done when you have a deadline to meet. Most of us use Christmas for a deadline. I've spoken to lots of investors recently who say, "I'll look at it after Christmas".
To me, winding down is lost time - you can really take advantage if you remain productive in the lead up to Christmas. Whilst others are thinking about their Christmas shopping, you could be assessing property deals and making offers.
When we're working against a deadline, we know that we don't have time to spare; if something is due then we simply can't afford to waste time. The result is that we're a lot more diligent about ignoring the little time-wasters that would usually derail us like those crazy animated Christmas emails.
Remember Newton's first law of motion - sometimes referred to as the law of inertia? An object at rest stays at rest and an object in motion stays in motion with the same speed and in the same direction unless acted upon by an unbalanced force.
Perhaps our 'unbalanced force' is Christmas right now. I'm planning to 'stay in motion' right up until Christmas Eve (and probably beyond) for two reasons; one I don't want to miss a property development opportunity and two I have not done any Christmas shopping yet!
www.propertybloom.com.au