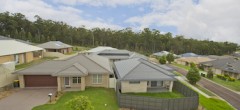 This week I met with a lovely couple wanting to understand more about property developing and if it was the right strategy for them. They asked a simple but very good question which is relevant for anyone looking to take their first steps into property development.
They wanted to know what the main risks were in developing property.
I think most people understand there can be risks associated with any investment whether it be buying shares (to me the volatility of the share market is scary), even putting your money in the bank in some countries (particularly Greece!) can be risky. In Australia, our banking system is very stable but the return on cash term deposits is hardly worth the effort right now.
read more