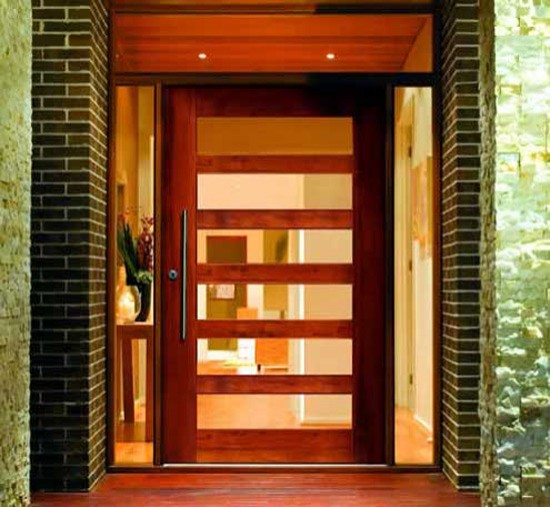 Over the years I've refined the fittings and fixtures that we include in our villas. When we first started off many years ago, we'd just run with the basic builder's range.
When I look back on the fittings in the basic builder's range I'm horrified. You see, the builder usually selects the basic range. The builder is very good at building homes but may not have a very strong sense of style. Large building companies will usually employ interior designers to make selections but if you are using a smaller building company, double-check their fittings and fixtures.
I remember on one build, after the timber mould out stage, which is when the skirting boards, architraves and internal doors are hung. I arrived on site for my inspection. Walking into the villas I saw something bright and shiny in the corner of my eye. I turned to see gold hinges on the door. We'd chosen matt chrome door handles and I asked the builder about these brass hinges. His reply was "they are the best quality hinges you can get Jo". It didn't cross his mind that they didn't match in with the door handles.
Some small changes to items like tapware can make a massive difference and not even cost any more. It's all in the style of tap. A builder's range tap may be functional but not necessary pretty. If you ask your builder who his plumbing supplier is, a quick visit to their showroom and I'm sure you'd find a nicer looking tap for the same price or a higher end range that may be on sale.
The vanity is the focal point of a bathroom so looks at what is available in the builder's range. Often, you can add a coloured or timber look base to the vanity for no extra cost and tie in the colour with your tile scheme. A wall of feature tiles can really add impact, but make sure it's not overkill if it's a small bathroom.
Lighting is another area that adds to the style of a room. We try to avoid boring oyster lights. It's amazing how far the humble oyster light has come. Ask the electrician where he gets his lights and again take a look at what's available. Energy saving down lights give good light and are not that expensive and if you add two pendant lights over the kitchen then you will immediately give the kitchen a higher end feel. Add bulkheads above the overhead cupboards for a clean look.
Ceiling fan with lights to the bedrooms are usually well received by tenants and buyers and not that much more.
Don't forget the front door lighting, by adding a couple of stylish lights you're creating a good first impression.
Look at a slight upgrade to the kitchen range hood as this adds more dimension to your kitchen.
I like to use a gloss floor tile in the living areas as it reflects light around the room and has a more luxurious feel.
Finally, give the front façade something that will increase its appeal. Aluminium timber look garage doors are only slightly more than standard colours. Upgrade the front door handle to an oversized handle and combine it with a nice metal plate with the street number to give a glamorous entrance.