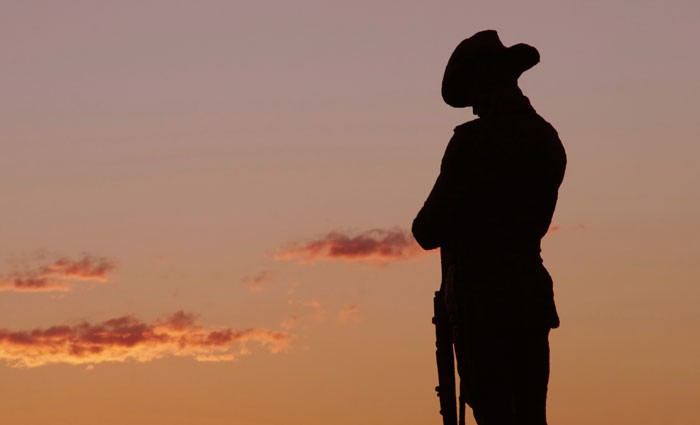 It's been one hundred years since the landing at Gallipoli, I thought that I'd pay tribute to those who I knew or know that are serving their countries or had to live through wartime.
Reflecting on these stories reminds me of how lucky we are to be living in such a peaceful and free country . It gives me inspiration to keep working hard to achieve my goals and dreams.
My Dutch father was a young man of about 17 during the second World War. He was captured by the enemy and taken by train to work in Germany. He was only a teenager but he escaped by jumping off the train in France and walking all the way back to Holland. It took him weeks and he lived on next to nothing. His determination carried him home. Then he was captured again and made to work in the horrible concentration camps where so many people were killed. He somehow escaped and again made his way back to Holland.
He served time in the Dutch Marines and was stationed in Indonesia for a while before receiving shrapnel injuries which left him deaf in one ear. Dad then immigrated to Australia from Holland after World War II ended, I think a lot of people wanted to get as far away from the atrocities they'd experienced.
When I stated investing in property it made Dad proud. He'd done well from various entrepreneurial businesses and building his own home. Paying just $12,000 for a big block of land and only another $50,000 or so to build our family home years ago, they made a pretty penny when they sold it.
Dad passed away in 2013 and so this Anzac Day I think of my dear Dad.
Another person I'd like to talk about was a Property Bloom client. Alison and her husband are both in the Australian Army and Property Bloom managed a granny flat development for them whilst they were both serving in Afghanistan.
During her time away, sadly Alison endured some horrific things with fellow soldiers killed in action in the terrible circumstances occurring in late August 2012 when five Australian troops died.
We were so proud to have members of the Australian Army as clients and are grateful for their work overseas serving Australia. Here's what Allison had to say...
"We asked the Property Bloom team if they would be able to project manager with both of us in a war zone and they were incredibly supportive. Harry and I were both based in Tarin Kowt and had semi-reliable access to internet, e-mail, scanning and printing facilities. Through perseverance, patience and understanding form the Property Bloom team, we were able to continue to progress our Granny Flat project. Not only were Property Bloom understanding when we were unresponsive for a couple of days, or when the turnaround time for signing paperwork was more than a month, but whenever the news of a tragedy in Afghanistan hit the Australian media, Jo and her team would send us messages of support and condolences. This support meant as much to us as the project management service they were providing for our development.
As you can imagine, developing property from a warzone is a challenge but would have been near impossible without the help of a project manager (PM). The more obstacles we faced, the more our PM rose to the occasion to help us. We are so grateful - not only because they have helped us secure and develop a fantastic property, but also because they are professional and incredibly genuine people."
I really cherished the updates we would get from Alison occasionally when she had email access and was amazed at some of the conditions she had to endure including no running water for days, how is a girl to wash her hair! But what amazed us the most was the huge commitment to continuing their property investment journey that Alison showed by being able to continue with her project with all the other distractions she would have experienced in Afghanistan.
So this Anzac Day I am also thinking about Alison and Harry who are safely back on Aussie soil again and working on their next development project.
This Anzac Day I am grateful for all we have here in Australia and to say thank you to those who fought for it and to remember those who sadly lost their lives for us.
Lest we forget.