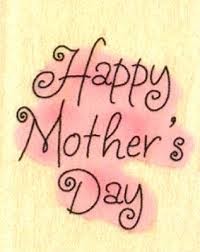 As a mother of two beautiful boys, my focus is to teach my sons the value of setting themselves up for the future early. I only really learnt that I was totally responsible to support myself after reading the book "Rich Dad, Poor Dad" by Robert Kiyosaki when I was pregnant with my first son twelve years ago.
The book opened my eyes to lots of things, but my two main insights were; the more time we have to build our investments, the more money we should have when we are ready for retirement. And, that we need to educate ourselves financially and not just handover our money and trust others to invest it for us. We are responsible for building our own wealth.
So off I rushed to build our investment portfolio and along the way I also created a business developing property for others. I found that I loved my new business; it was flexible to accommodate my baby and I was doing something that I loved: Property.
As my son grew older and our second son was born, my investments started to really show the benefits of holding property over the long term. Rental returns slowly increased and capital growth created equity. Then I started to develop and add value to my regional investment which lead to my understanding of compounding equity creation through development.
I try to talk about property investing as much as possible with the kids, sometimes they come with me to the development sites and I try to explain in simple terms about basic economics. "We are building houses here…if you borrow money to build or invest you'll get some help from the government to help you pay the loan costs. You will get paid rent and this will be a source of income for you…" I tell my eleven year old who has starting to understand. We set up a term deposit that we empty his piggy bank into every now and then. I tell him it's for his first property deposit. Slowly I plan to build on his knowledge of economics and how he can make money by being entrepreneurial.
Kids are pretty smart with money so engage them and encourage it. I try not to say 'we can't afford it' and rather 'how can we afford it?' Let them come up with ideas to make money. To nurture the genius in your child is a great gift.
As Robert says "Don't just protect your child from the future; prepare them for it".
I don't want my kids to have to deal with the tyranny of compounding bad debt as well as the compounding interest on that debt. We must educate our children and teach them the difference between bad and good debt.
The world is full of teachers and they are not all in the classrooms. Our kids need to learn early how to make money, invest and manage their finances. Experience and making mistakes along the way is the best way to learn. As parents we can help our kids think differently to the way we did when we were young.
Happy Mother's Day for Sunday to all the mums out there.