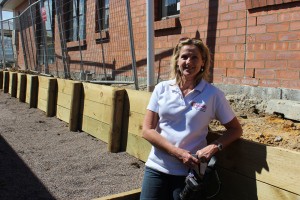 This morning I was watching my fav morning show whilst getting the kids breakfast sorted. I always look out for the financial overview; it's not much but gives me a little something to go on through my day (OMG that sounds a bit boring?). But by watching this 20 second update, I can see what the share markets around the world are doing, the value of the Aussie dollar, inflation figures and gold & oil prices and occasionally they'll touch on property. This is when I grab the remote and turn it up. I have to say, I find the financial overview very bias, but what can a property investor do?

Today I was rewarded as I saw one of the researchers I follow; Louis Christopher on the show. He's pretty much on the ball in my books. He was talking about the turn of the market that he had noticed. He spoke about the auction clearance rates increasing and he thought the interest rate cuts were really starting to kick in.

"This is going to be an affordability driven recovery" he said and my ears pricked up. I totally agreed. When property becomes too expensive, usually in the cities, investors start to look for more affordable areas. The exact same thing happened to me about 9 years ago. After buying a few negatively geared properties in Sydney I needed to find more cash flow positive ones. I needed property that wouldn't hinder me and that I could add a lot of value to, so I could keep buying more.

That's when I discovered the Hunter Region of NSW.

Louis went on to say that he thought that growth would occur "particularly in the outer rim in most capital cities where housing is affordable".

The same day I took the kids into the city (school holidays!). We caught the ferry to Circular Quay then a train up town where we disembarked to have a yum cha lunch with my hubby. It was a fun day and we got home and as I checked the mail, I found a letter from one of the local real estate agents.

They wanted to keep me updated of the local sales and how our suburb was performing (I guess in the hope I am blown away and want to sell up?). The letter had in big bold letters our medium price at $1,260,000. It went on to tell me that there had been 52 sales in the past 12 months and this suburb's gross yield was 4%. The ten year (long term) growth per annum was 4.4%.

In contrast, I thought of the Hunter suburbs Property Bloom develops in and pondered on the extreme difference. One of the large regional towns we work in has a medium price of just $253,000 with 240 sales in the past 12 months with a gross yield of 6.7%. The ten year (long term) growth per annum was 12%.

You don't need to be a rocket scientist to know which of these two suburbs would make a better investment.

I'm happy to live in the suburb we do, our house is walking distance to the beach and a great place to bring up our kids. We have actually received awesome capital growth over the past 15 years or so.

But for an investment, I'd rather have four properties for the price of one in that Hunter Region town.

My mind wandered back to Louis's words this morning about affordability and it just rang so true to me as a property investor and developer. I think you need to invest in areas where there is long term growth potential but more importantly, you need to be able to hold your properties and keep moving forward.