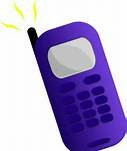 We receive lots of calls from property investors wanting to talk to us about developing.
During our initial chat we discuss their goals and achievements to date with property. Usually we find that most people have at least one investment property, some have several. Some have built a house before but most haven't. Then we discuss what property developing is like as an experience to see if they think it may suit them.
Property developing is not for everyone and I've found that you need to be somewhat flexible, have an open mind and be fairly non-controlling and decisive. Without going into a Carl Jung type personality and psychological analysis, it can be hard to determine if a person is ready to embark on a development. But having entrepreneurial traits will help as things won't always go to plan.
A good starting point is to ask yourself these questions:
Do I understand what needs to be done?
Can I do what's got to be done?
Do I have the necessary skills, resources, time, and team support?
Can I handle risk?
Can I create real value?
Property Bloom has managed many small property developments over the past twelve years and what we've done over this time is continually refine our process – with every development comes a new learning and we use this experience to improving what we do. By doing this we've been able to save time, money and reduce a lot of the risk.
We only develop in areas we know there's good demand and growth indicators and where there are comparable recent sales references so our estimated end values can be fairly accurate before we even start. We closely track what's happening in the locations – fundamental research is just as, if not more important as statistical research to us.
Project managing your project involves dynamic relationships between several different parties. Building established and trusted relationships takes time and we have several great builders we use and know will do their best to bring in the construction process of our projects efficiently and to the highest of standards.
Property Bloom can help mitigate risk by using our tested methods, understanding of the cities and their suburbs we develop in, sourcing development sites that meet our strict criteria and using our team of people who we know do a great job. This helps create a good first development experience for our clients.