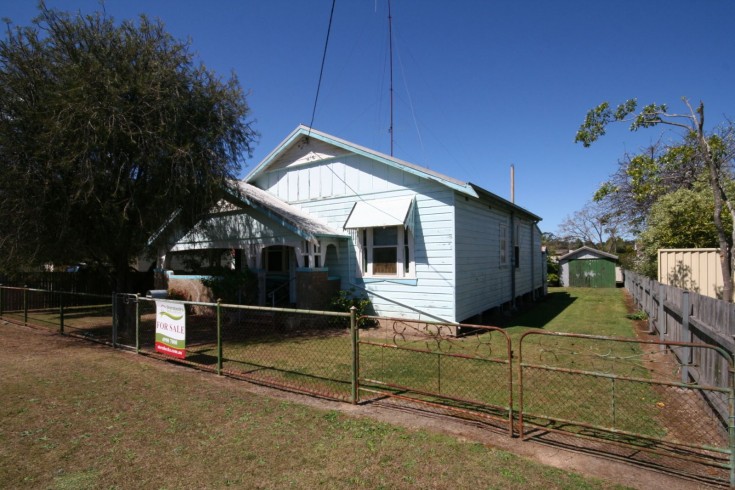 Property Bloom is preparing for a big house renovation and thought I'd share some of the steps we are taking in the weeks before we start the renovation. The house is a beautiful original Californian Bungalow with some wonderful ornate features to the ceilings and cornices. There are also some fabulous stain glass windows.
We found this particular property for a client who wanted us to source, renovate and prepare the house to sell. He wants to make some profit using a renovation and sell strategy. As property development project managers, we would normally look for further ways to add value to a property in the way of adding additional dwellings and subdividing. But in this case, it's a straight renovation project.
We needed to find a rundown house with good 'bones' that was very well located and had some good features that we could highlight and would help sell it. I think we hit the nail on the head with this little bungalow beauty.
With a strict budget we must adhere to and a house that we could keep working on till the cows come home, we have our work cut out. We need to highlight the features and spend our money wisely.
We are replacing the 1950's retro kitchen and two bathrooms, carrying out some repairs and painting inside and out. The wonderful old floorboards that lay beneath the floral carpet and linoleum will be sanded and polished.
This week we met with our colour consultant and we starting on the kitchen choices – the kitchen is going to be the big hero in this renovation. We established bench and cupboard colours and chose appliances which includes a 90cm wide five burner free standing dual fuel cooker with a glass canopy rangehood that will 'pop' in front of our bench to ceiling tiled marble effect feature splashback wall. We hope this will wow prospective purchasers the minute they walk into the kitchen area. We all know that women have the main say in home purchases and we are pitching this to the middle market of owner occupiers, looking for their second home – they can afford to pay more but want something they can move straight into and enjoy and a large, modern kitchen will be at the top of their 'must have' list.
Now we have the kitchen colours selected, we've ordered the kitchen so it can be installed by the end of January. Property Bloom gets a wholesale price as we use the same supplier that our builder uses for our villa developments and so we can pass on this saving to our client. Plus by managing the kitchen ourselves, it means our builder can focus on the bathrooms and other works to ensure a quick renovation process. We plan to spend no more than four weeks on this renovation. Time is of essence to minimise holding costs for our client.
The kitchen colours and style this will spill out into the rest of the house.
Our splashback wall has a grey colour in the marble vein and it is this that gives the inspiration for our bench tops and floor tiles for the bathrooms. We'll use the same marble effect tile as a feature tile in the main bathroom. The marble grey can also be associated in the internal wall paint colour.
I think it's important to continue a theme through colour choices for a house renovation and for us we want to keep it fairly neutral but need to pack a punch so that the house gets noticed and quickly.
Stay tuned and I'll cover off some of our challenges once we get under way in the New Year with this renovation project.