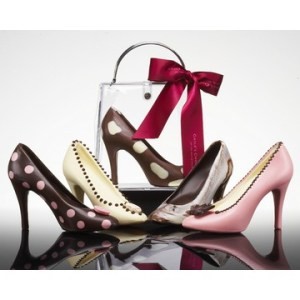 Sunshine said she really liked the concept, so much so she decided to do a development project with us herself. She was certainly the first financial planner I'd met who really walked the talk and who didn't just promote boring old managed funds. She owned her first property at the age of 23 and accumulated ten properties by the time she turned 30. I really liked Sunshine and we connected through property.

It was a great compliment for me that a financial planner saw merit in my new business. Here was a numbers person, a professional who basically helps others create wealth wanting to work with me. I was chuffed.

So off I went and found her a great development site in the Hunter Region on NSW; a large corner block with an existing house we could renovate and we built a three bedroom duplex and completed a subdivision. She then went on to recommend Property Bloom to a few of her clients and I was appreciative as this was instrumental in building my business in the early days.
I stayed in contact with Sunshine and watched admirably as she opened her own business which quickly grew to one of Australia's leading independent financial service companies. On top of this she also wrote a fabulous book which I love, called "Buy Property Not Shoes!" It's a girl's guide to financial independence. http://www.buypropertynotshoes.com/

A few years later, after starting a family, Sunshine decided to sell the financial planning business. She wanted time to spend with her baby daughter and husband. This must have also given her time to think more about property as it wasn't long before she was converting one of her properties, an industrial warehouse located on the Central Coast of NSW into backpacker's accommodation. She managed to get a government grant to help fund this venture and created a higher use of this property than leasing it as a warehouse. She is so clever. http://www.theentrancebackpackers.com/

During our quick catch up she told me that she still holds the development that Property Bloom managed for her today. "It's been so easy, always tenanted and we've been slowly increasing the rents on all three properties, it's now tracking at an 8.3% yield." She told me. It was good to hear she was still benefitting from the development. We'd created thousands of dollars in equity on completion, the properties gave good depreciation and after all these years it was still a good investment for her. By using this development strategy in the Hunter Region, Sunshine was able to boost her portfolio by three properties for the price of a two bedroom apartment in Sydney.

I'm looking forward to the next chapter of Sunshine's story, I'm sure it will continue to include property in some shape or form. I love this quote from her book…
"Wealth creation is not rocket science. In fact it is incredibly simple. Anyone can do it. You just need to put in place a few logical behaviours and habits that over time create an outcome you desire." Sunshine Estivo.

See easy!