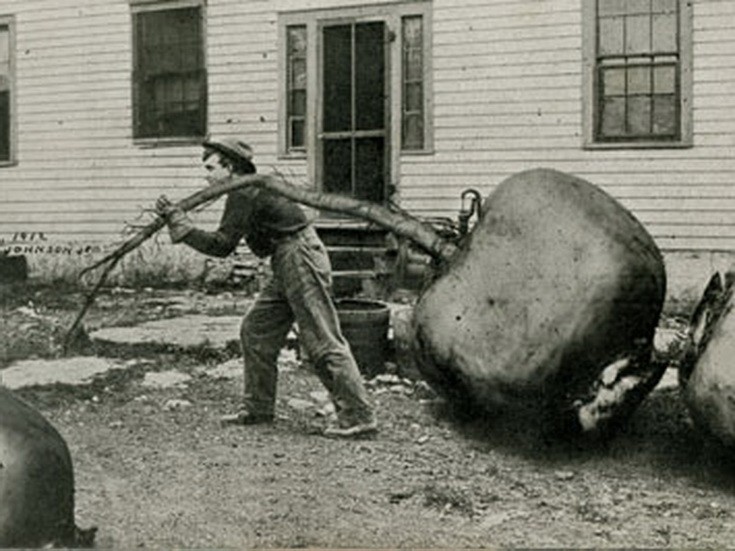 If there's one thing I've learnt from developing property, it's that you definitely need a 'can do' attitude.

This week, I've come across so many 'can do' people that it's inspired me to write about them.

So what's the definition of 'can do'? It's basically, when everything goes to shit and things seem totally not doable, then a person with a 'can do' attitude always finds a way. So today, this goes out to the many people who've I've crossed paths with and who've reminded me of how we really can achieve anything we put our minds and hearts to.

Meet Bob from Port Macquarie, he's an older gentleman who has been emailing me for the past five years on and off. Every now and then I'll get a message from Bob. He may be responding to one of my Property Observer stories or our newsletters, but he always asks different questions. Well, this week Bob decided to take a big step and to be the property developer he'd wanted to for some time. His purpose? Well, it is to use the equity he creates to help his daughter buy her first property.

Then there's my step daughter who rang me today to tell me that whilst planning her thirtieth birthday party she'd also set herself the goal to buy her fourth investment property by the time she turns thirty. Her birthday is in May 2016 and my heart sang as she described the type of property she's looking for. Go girl, you have the 'can do' attitude.

This goes out to a dynamic young couple who called my just a week ago and who were so focussed they made calculated decisions to be able to secure their development site within a week and are now Property Bloom clients. They explained they have their sites set on building their wealth quickly and they've asked me to find their next site soon. Did I mention they also have seven dual occupancy projects underway in Queensland?

This goes out to my little brother who celebrated twenty-five years in the NSW Police Force this week and whom I proudly watched being awarded special things from Commissioner Scipione. His focus and hard work has seen him rise through the ranks, raise a family and build their dream home.

This goes out to the client who was recently turned away from the four big banks, despite being on a $300,000 plus salary because of the ridiculous changes in their serviceability calculators. I referred him to Rams who more than welcomed his business and gladly offered him the finance he wanted for his development project with Property Bloom.

This goes out to my project manager who after approaching many lenders has used creative strategies to source finance for her first development project. She has drive and determination which comes from her desire to become financially independent.

This goes out to my builder and the amazing staff who always use the 'can do' attitude which means we'll be completing many of our development projects before Santa arrives this year.

Finally, this goes out to all of you reading this who refuse to let life's ups and downs stop you from driving forward with your goals and dreams. You all have the 'can do' spirit. As the famous Walt Disney said "If you can dream it, you can do it."