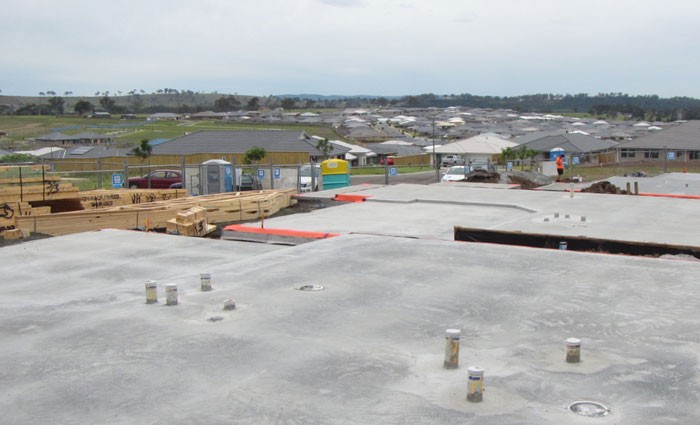 Getting a development project off the ground is one thing, but keeping the momentum right until the end is another. It's important to stay focussed as there is a lot of work to hand but it's also good to take some time to reflect on what you've achieved.
There are several major milestones that Property Bloom likes to celebrate along the way with our clients and I thought I'd share them with you:
1. Finding a good site
This is definitely cause for celebration as a good development site can be hard to come by. We look for wide frontages, slight slope to street or to the rear IF there is a drainage easement and sewer located at the rear, good aspect and of course in a great location within a diverse economic area. It can be hard to tick all the boxes.
This week I was offered a site that was described as "outstanding". After reviewing the contract I found the house that was located on the land, and more than likely needed to be moved, was heritage listed. The site had a 2m fall from front to rear and the sewer was located about a quarter of the way down the site, so to get the sewer from the rear up to the line an expensive pump system would need to be designed. There was no stormwater easement or drainage pits in the rear and finally, the piece de résistance, it was flood prone! No celebrations going on here.
2. Finding good sales references to support your feasibility.
It is important to have good sales reference to guide you in estimating what the end values of the dwellings you are building may be. If there are good comparable sales then this will support your feasibility. A strong feasibility is a good starting point.
3. Receiving your Development Application consent - we always do a little jig around the office when we have that very important document - the Consent - in our hot little hands. This represents a big milestone as there is a lot of work behind you at this stage and you have now added extra value to the property/land with the issue of the Consent.
4. Finalising your finance and receiving the bank's unconditional approval. This is no mean feat, particularly in today's environment. Getting your construction finance in place involves a mountain of paperwork and working closely with a good broker/banker. A little fist pump is required when you open the authority to commence construction letter that your bank will send out as soon as your loan is settled and in place.
5. Laying of the slab. There's an old Aussie saying... drink a slab when you lay a slab. Slab being slang for a case of beer! Well I don't recommend celebrating to that extent and of course there's no alcohol consumed on building sites. However, the feeling you get seeing a slab completed amazing because it means that you've passed through the sometimes challenging site preparation, piering and retaining works which are all areas where hidden costs can arise (like hitting rock!). You can now see your project taking shape physically.
6. Receiving the Occupation Certificate. With the issue of the Occupation Certificate your project is complete. It's been passed by council or your private certifier and you can now tenant it, live in it or sell it. This is where you should stand back and savour that momentous occasion.
Taking time to acknowledge some of the major milestones of your property development will help you come out the other side with a smile on your face and anyway, who doesn't like a little celebration now and then?