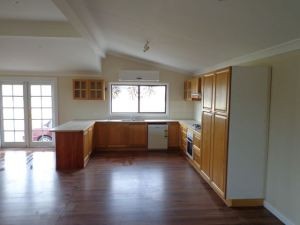 I love hearing the life stories of others and specially our clients. Our initial chats give us in insight into our client's achievements and
goals. They tell us about what they do, where they've come from and where they want to be. We have such an interesting and wonderful group of clients and each has a different reason why they love property and what motivates them.
I'd like to share Alison's story with you. Alison and her husband are both in the Australian Army and have just returned back from serving in Afghanistan. While she was away, Property Bloom has been managing a granny flat development for them.
During her time away, sadly Alison endured some horrific things with fellow soldiers killed in action in the terrible circumstances occurring in late August 2012 when five Australian troops died.
We were so proud to have members of the Australian Army as clients and are grateful for their work overseas serving Australia.
Alison: "We first started investing in 2009, just after Harry and I got married. We had just made a very 'grown up' commitment to each other, so thought we'd better extend that idea to other parts of our life and really plan for our future.
We purchased an apartment in the inner city suburb of Spring Hill in Brisbane via auction over the phone (we were living in Sydney).
I had started to listen to some podcasts about property investing and eventually came across a mentoring program which I signed up for and we spent a year learning an enormous amount and gaining amazing confidence and skill.
It was at this point that my partner Harry learned he would be deployed to Afghanistan for the majority of 2012. Shortly afterwards, I was posted interstate away from Harry, and then told I was to deploy to Afghanistan as a communications specialist in the second half of 2012 as well. We found ourselves in the position where we were keen to invest, but not in a position to be active in the short term.
Whilst we had been actively investing, purchasing a house on the NSW central coast on a 12 month delayed settlement with a plan to renovate and on-sell following settlement, and four high yielding houses in growth areas of New Zealand, we still wanted to use our savings to work for us while we were both overseas.
I had heard an interview with Jo Chivers on an 'Everyday Property Investors' podcast and liked the idea of learning to develop, with the convenience of a project manager. We also liked the idea of investing in the expanding Hunter Region of NSW. After contacting Jo, we realised that the Property Bloom property development project management service would be perfect for our situation.
We had the cash, but not the contacts, or the ability to cultivate contacts. We had the idea to develop, but not the ability to visit local councils and real estate agents.
We asked the Property Bloom team if they would be able to project manager with both of us in a war zone and they were incredibly supportive. Harry and I were both based in Tarin Kowt and had semi-reliable access to internet, e-mail, scanning and printing facilities. Through perseverance, patience and understanding form the Property Bloom team, we were able to continue to progress our Granny Flat project. Not only were Property Bloom understanding when we were unresponsive for a couple of days, or when the turnaround time for signing paperwork was more than a month, but whenever the news of a tragedy in Afghanistan hit the Australian media, Jo and her team would send us messages of support and condolences.
This support meant as much to us as the project management service they were providing for our development.
As you can imagine, developing property from a warzone is a challenge but would have been near impossible without the help of a project manager (PM). The more obstacles we faced, the more our PM rose to the occasion to help us. We are so grateful – not only because they have helped us secure and develop a fantastic property, but also because they are professional and incredibly genuine people."
I really cherished the updates we would get from Alison occasionally when she had email access and was amazed at some of the conditions she had to endure including no running water for days, how is a girl to wash her hair! But what amazed us the most was the huge commitment to continuing their property investment journey that Alison showed by being able to continue with her project with all the other distractions she would have experienced in Afghanistan.
Alison and Harry are now securing their next development site on their own and we wish them all the luck in the world and are glad to have them home on Aussie soil again.
Alison's story is a lesson in determination. She didn't let anything get in her way, not even a war.