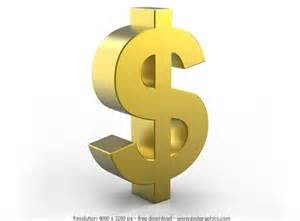 If you are thinking of developing property then you will need to have a good understanding of construction finance. As property developers, most of our clients like to highly gear their lending. That means, using as much funding from others to pay the builder rather than use their own cash reserves.
However, you may like to use a line of credit (LOC) set up against another property and/or cash on hand to fund your development. It will depend on your own situation and strategy.
You will require some cash to put into the deal of course for deposits on the land purchase and on the construction loan. The loan to value ratio (LVR) will vary from lender to lender from just 50% up to 95% with lender's mortgage insurance (LMI).
What Is a Construction Loan?
A construction loan is specifically intended to be used to pay for the construction of new dwellings. The loan will be finalised once you have provided your lender with a number of documents including the DA Consent for your project, the Construction Certificate, Council stamped plans and your signed builder's contract.
If you are not sure who to use for construction lending, a good starting point is a broker like Mortgage Choice who has a national network of mortgage brokers with access to a panel of up to 28 lenders offering hundreds of different loans. They will look at your individual situation and advise the right lender for you.
However, make sure you do your finance due diligence BEFORE you buy the land/property you intend to develop. It's important the lender you use to finance the purchase of the land/initial property also offers construction loans as not all lenders do. You can brief your broker to only present lenders who offer construction loans. Early identification of any issues that may impact on your lending, will mean a smoother process once your Development Application is approved.
Understanding the process
In the builder's contract there will be a draw down schedule. Some banks will accept this and others may ask for it to be changed to suit their policy. Once your lender gives you unconditional finance approval, they will send a letter to the builder authorising the commencement of construction work.
The first drawdown or payment to your bank will be required after the slab or slabs are laid.
The second due after frames and trusses are erected.
The third is typically due after brickwork, windows and roof coverings are completed.
The fourth payment will be paid after the internal linings (insulation, plasterboard or internal concrete walls, ceilings) and timber mould out or fit out. This includes timber architraves, skirtings and doors. This can be known also as 'lock up' stage.
The last payment is due after a Practical Completion inspection is done and you are happy the builder has completed all (but some minor touch ups which they usually have 7 days to complete). Your bank will send a valuer out to check that all works have been completed before they pay the final payment to your bank.
At Property Bloom, our role is to ensure the builder meets these milestones before we instruct our client to authorize all payments. We also oversee any credits that may be due to our clients and variations that may be required. It's important property developers do hold a contingency fund for any unforeseen works that may be required that aren't included in the builder's contract. For example, rock excavation is almost always an excluded item and mostly cannot be determined until the site works commence.
It is also possible for you to take out a construction loan for the renovation of your existing home or an investment property. However, the process of applying for a construction loan for renovations may differ to that of construction lending on new dwellings so be sure to check this with your lender.
What do you need to submit in your application for construction lending?
The more you understand what banks are looking for before you apply for a construction loan, the better this can play out for your development and make the processes as smooth as possible.
We've had some situations where the bank has taken literally six months to process and finalise a construction loan. This is not good for property developers because our main goal is to complete our project as quickly and efficiently as possible. If you are waiting this long before you can start to build, then holding costs can eat into your profit. Here's a good overview on what you will need to have ready to submit to your lender to ensure a successful loan application as well as required repayments.
Being financially prepared is just as important for property developers as doing your due diligence on the right location for your development and using the right builder.
www.propertybloom.com.au