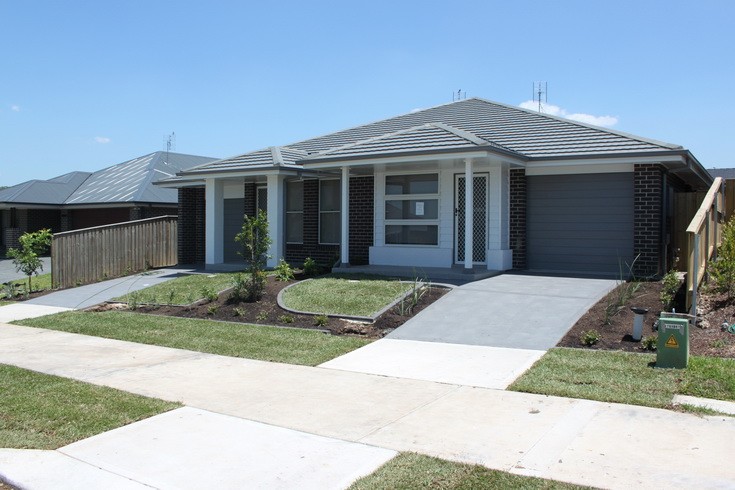 As I finalise the Project Analysis on one of our last development projects for 2016, I've realised we've broken our equity creation record for a dual occupancy project. We've manufactured just under $200,000 in equity within a year which represents an 18% return on investment (ROI).

This wonderful client is now onto his third project with Property Bloom and so I'm very happy we've been able to deliver this amazing result for him, it's a fabulous Christmas present for our client but also for us.

This was one of those projects where financially, things just went right. We started with a build estimate and with every update of our builder's tender the project costs dropped. We ended up with an actual construction cost of just under $40,000 less than we'd originally estimated. This includes Torrens title subdivision costs so that our client ends up with two x three bedroom dwellings each on their own title.

We secured the development site in Newcastle in an estate that ticked all our 'great location' boxes. It has a high proportion of owner occupiers, strong sales and rental demand, community facilities including primary and high school, sporting fields, bike paths, picnic areas, children's parks and close to the local shopping centre and on the bus route. The location also allows quick drive time into the CBD and onto the major arterial roads.

We were able to prepare plans and other documentation required for the Development Application (DA) quickly and have it lodged with Newcastle City Council even before our client settled on the land. This saved on holding costs. However, the DA processing time was disappointing. It took 16 weeks, although I have to add this included Christmas, so you could say 14 weeks. Still, this is a long time. Our best DA processing time with the same council is two weeks. It all comes down to the town planner we are allocated and how efficient they are.

The construction time was five months from the site cut date to Handover of a full turnkey product. Again, we've done better but I was happy with this result considering there is a shortage of building trades right now in the Hunter.

Of course there was a few unexpected hiccups, like two windows that needed to be replaced after the internal linings were finished, we realised they were not centered in the area we wanted them to be. Our builder quickly had them replaced. But this didn't delay the project, just added some extra work for the builder.

Our client will enjoy strong depreciation benefits from his new properties and a 6.5% gross yield.

As we move closer to closing the door on 2015, it's nice to finish the year on a high. We'll be back for more fun and games in 2016. I hope you've enjoyed our stories this year, wishing all our readers and the wonderful people at Property Observer a safe, relaxing and happy Christmas. May 2016 bring you much joy and happiness, and a maybe a shiny new property development!