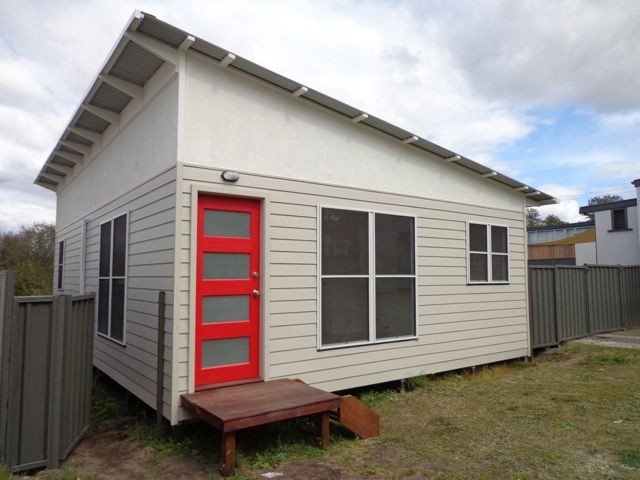 There have been a few recent changes to the NSW Affordable Housing SEPP or AHSEPP as it's known. This policy was introduced in July 2009 to increase the supply of affordable rental and social housing in NSW.
Since then, Property Bloom has been busy doing our bit to help with affordable rental properties in the Hunter region of NSW. A typical, new two bedroom granny flat or single villa will rent for just $250 - $280 per week. Compared to a typical house in these locations, tenants can save around $50 a week and these are pretty good digs being offered and in some cases much better than the 80 year old miner's cottages asking for higher rents. The flats meet all the Basix requirements which means they are energy efficient. They are functional and about the same size of some of the miner's cottages but of course being brand new have none of the issues of older homes.
On the 14th of February 2014 there were some new changes introduced to the AHSEPP. Probably the most important was the change to the period in time the Complying Development assessment can take.
Previously it was ten days and it has now been extended to twenty days. This is because the neighbours now need to be notified of the application to build a granny flat.
In the past, the neighbours were not notified and may have realised all too late that granny was coming to their close proximity. Neighbours of the complying development now get to know what's going on next door - which I think is a good thing.
They have fourteen days to lodge any complaints or ask any questions of the certifier. They can't really stop a granny flat being built unless the application is not meeting all the requirements of the policy; however they have the opportunity to discuss any concerns and check plans. I think this is fair and it's always good to have some kind of relationship with your neighbours.
Imagine you live in a high density area where the land size is quite small; say 450-500sqm blocks and the house next door starts to build a granny flat. There is not a lot of space for the tenants of the flat to chill out so they hang right on your fence line when they have a BBQ which happens to be next to your bedroom window. This is not a good situation for anyone.
Property Bloom always looks for large lot sizes for our granny flat developments, land that is 800sqm – 1000sqm so there is plenty of yard space for both the house and the flat. This is one of our main criteria but we have a long list of other criteria that we need to meet before we will present a property to our clients for such a development. Our goal is to maximise the rent from the house and the flat but if the positioning of the flat is too close to the house, it just won't work.
When you get it right, this strategy works well but I've heard of some horror stories where investors have just squeezed on a flat, yet still meeting the AHSEPP requirements but not thinking about the consequences; unhappy neighbours, and unhappy tenants.
For a granny flat development to work for property investors it needs to result in a high rental yield, be well designed so that there are no issues down the track and maximise depreciation benefits of the property.
Check out the video here where we explain some of the pros and cons of building a granny flat:
http://www.propertybloom.com.au/services/granny-flats.html