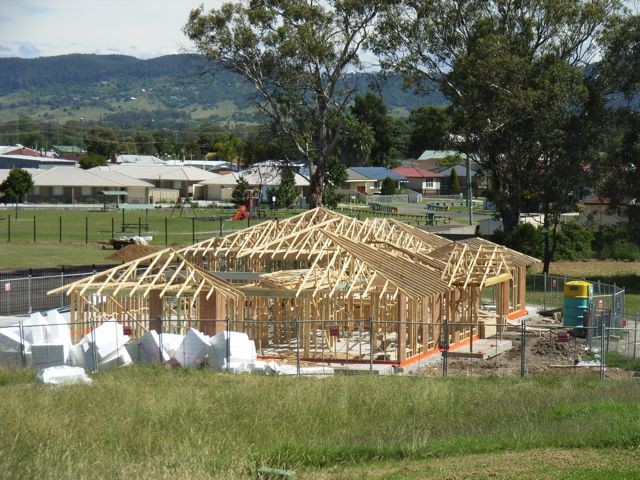 It's an important question as you are now down to the pointy end of your development; it may have already taken you six or even twelve months to get to this stage. You are very keen to start reaping some rewards for all your hard work. Soon your investment will be earning an income from either rent return or sales proceeds.
How much longer do you need to wait for these rewards? I guess this is like asking, how long is a piece of string? Because the answer will depend on many factors such as;
the number of dwellings you are building – single house or multi unit development?
the type of construction process; slab and brick, timber floor and walls, prefabricated or partially prefabricated materials used.
size and degree of difficulty of the structure
the weather, how many rainy days will there be? The site condition, will it be too muddy to work on after small amounts of rain?
material and contractor availability
the builder's ability to manage his contractors – his relationship with his trades and communication skills
the knowledge and experience of those managing the project,
any issues that may arise during the development process ie hitting rock when excavating and dealing with council inspections.
Generally speaking, the build phases on Property Bloom projects range from a dual occupancy project being completed within four months to a four villa project being completed in six months. It's important to have a good idea of how long your builder has taken on other, similar projects. I have found that it will come back to how organised they are with their ordering and planning systems and their site managers. Property Bloom currently has construction under two builders and being able to compare them is interesting. We found some DA approved sites for our clients that were owned by a large builder and so as part of the contract, we had to use this builder. It's our first time using this builder. So one builder is a big national and internationally owned company and the other is our usual local Hunter Region builder. I won't say too much, but I know why we continue to use our local builder!
It's important to have a good working relationship with your builder to ensure the construction phase flows smoothly. Understanding their internal processes will help you also plan how long the completion of your development.