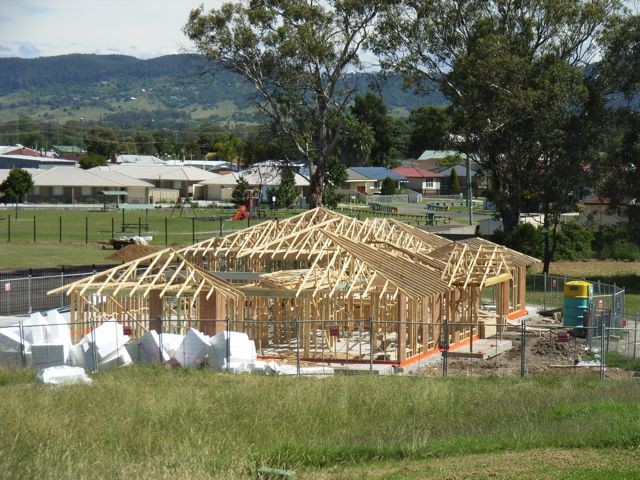 Choosing a builder is one of the most important steps of property development.
There are things like their financial position, their quality and customer service, their staff levels and their experience that are obviously all very important.
But over the years, there is one endearing feature that I've found means the most. It's something that my builder is - but not something they've become over time - it's something that they just are.
They are 'old school'. Old school means anything from an earlier era and it's looked upon with high regard or respect.
These days it seems almost old fashioned to be able to pick up the phone and speak directly to your builder - the bloke who makes the decisions - especially when you are dealing with medium to large project home builders. There's usually layer upon layer of management levels to sift through before getting the information you need. With one large multinational builder I've dealt with, it took them two months to get the paperwork into their systems before we saw any start on the site. Sometimes my emails were not answered for days even though I had no less than three customer service contacts. Once, I was not told when our site manager took a week's holiday and so assumed he was ignoring or avoiding my calls (he'd forgotten to change his voice message).
Having this experience with a larger building company has only confirmed why I love my Hunter Valley builder.
My builder's 'sales director' has been known to talk me out of a building job (which would be a sale for him) because he has some kind of inside information about the site or location. But then when I find a site he'll be there within a few hours to look at it and let me know his opinion on the slope, aspect and surrounding areas. He has a good understanding of local sales – he lives there - and he quotes realistic estimates, nothing over inflated about him. His knowledge is gold as he's been 'around the block' a few times now.
The builder allows Property Bloom staff direct access to their estimator, site supervisor or construction manager to discuss any issues. We can talk to their engineer or their town planning consultant. But, there's one highly valuable member of our builder's team; a lady who really is the 'engine room'. Her attention to detail is what brings our projects together. Her opinion is very well regarded as she's developed property herself and her knowledge and experience in the game is priceless.
Their team is my team and they tell it straight. There's no beating around the bush if there's an issue, they'll raise it immediately and we'll nut it out to find the best solution.
They do me favours too. Like today when I rang to see if they could include a significant cost normally considered outside their scope into their tender. This was because the budget my client had set aside for some demolition work was no longer available and he needed to finance it as part of his construction lending.
It's the no nonsense but witty, down to earth nature of this company and their staff that I value most. Old School is good school in my books.