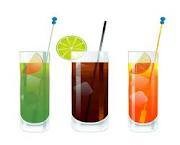 Last weekend I packed up my four year old son and we embarked on a road trip to Bulahdelah, a small country town about three hours from Sydney. I wanted to see my dad on Father's Day. Mum had to suddenly find a nursing home who could take dad when she recently discovered she needed some medical treatment herself and would not be able to look after dad during her treatment. Dad has Alzheimer's disease and whilst still in pretty good physical condition at 89, his memory is disserting him, he now needed full time care. It's a cruel disease and very hard on carers.

We were very lucky that there was a vacancy in this lovely country nursing home and he is being well looked after. Driving home, I found myself reflecting on my future. Where will I end up? My parents had no superannuation, no investments (apart from the family home) and this meant they had no choice. They needed to go onto the pension and they needed to take whatever care they could find that would be covered by the pension.

For my retirement I want choice. Money gives choice.
In fact, I've joked around with a few friends that I will develop a fantastic facility where we can all hang out in our retirement. I'll find a few acres of land near the coast and build the perfect retirement village. It won't be a quiet place with boring quizzes and games of bingo; we'll have a state of the art gym with nice looking instructors to keep our old muscles strong and our minds sharp. We'll sit on top of one of the green, rolling hills looking out to the ocean and do yoga in the mornings. We'll have our chef prepare gourmet seafood lunches. We'll be served cocktails and canapés at afternoon tea, not instant coffee and bickies. There'll be in-house black jack tables and a roulette wheel and we'll hold Vegas parties (like Prince Harry).

We'll each have a personal carer or butler (as we'll call them) who will remind us to take our vitamins and medication and ensure that we don't fall out of our wheel chairs at happy hour.
Our 'outings' will be to exotic destinations; shopping in Melbourne, day spas in Queensland, wine tasting in the Hunter Valley, theatre and concerts in Sydney. The men can have their own driver so they can check the surf each day and maybe get out there on a mal or do some laps in the ocean pools and sit around in their Speedos spinning yarns in the sun.

There will be guest houses for our families to come and visit and animals everywhere for us to play with; horses, dogs, cats, goats, pelicans, alpacas…whatever we want in our nursing home.
This is my dream retirement, to stay active; mind, body and soul, relax and have fun in my twilight years and be with my friends. Not to be in a strange nursing home or a burden on my family or the government.

What's your retirement look like?

We need to plan for it and we needed to start yesterday. In most cases, our super is not going to be enough, especially for us women. Women tend to live longer and have less super due to being out of the work force raising children or caring for parents for some period of time. Then there's the pay inequality issue…so there's lots of reasons we need to be even more diligent than men in planning our futures.

My message today is to keep building your property portfolio and hold onto it. I've found that property really does double in value over ten years, some of mine have tripled in less, and if you really want to build that portfolio, look at developing property.

Property Bloom's latest completed three villa development has just created around $167,000 in equity within about 18 months. By developing property, you are adding value and manufacturing equity. There are strong depreciation benefits and if you develop at the right time, you'll also enjoy good capital growth to come. These villas have a strong yield and were leased out within a week of completion.

Dream up your retirement, work hard now, make some sacrifices, build your investments and you'll be able to choose your future.