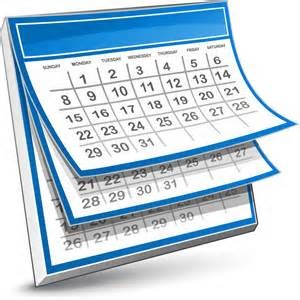 Deadlines create action. There are deadlines scheduled around specific calendar events that may help you cut a good deal when buying property.
Typically the end of December – Christmas - and the end of June/end of the financial year are important dates to be able to negotiate a discount. Some land developers aim to get as many sales 'over the line' before the end of December or June and can be open to a little more negotiating on price and terms because of this. You can cut some good deals when there is a deadline looming.
Sometimes Easter works too. Another deadline when buying property – particularly land - may be the timing of the completion or registration of a land subdivision or off the plan building project.
Any time when people may be planning to 'wind down' and take time off for a break or celebrate the completion of something means that they want to see that project finished and succeed. The period before the 'wind down' is when you want to get in and talk turkey.
Right now, as we are winding down to Christmas, there will be some sales agents who would love to get 'one more sale under their belt'.
And so this can be a prime time to move forward on your property journey. You can get ahead by using the Christmas break to your advantage. As most people are functioning in a dazed, exhausted state trying to tie things up for the year, you can be nabbing a good buy.
There is no rest for the wicked and if you are serious about creating your financial future then keep your eye on the prize this Christmas.
I remember a great deal negotiated last year. It was two days before Christmas and Property Bloom had made an offer on a development site for our client. The vendor was in the 'get it sold before Christmas' frame of mind and the timing worked for us. We were able to get a massive 18% discount on the land.
Even though there was no way we could Exchange contracts over the Christmas break, we reassured the vendor that our client had finance preapproval and was ready to swing into action before the first of the New Year's resolutions failed (by 2nd of January!).
As everyone started to resurface after Christmas, we already had our concept plan and builder's tender completed. Exchange took place and by the time settlement occurred, our Development Application was approved by council. Our builder, refreshed after the Christmas break, constructed the villas in record time.
There's no time like the present – so unwrap yours now. Merry Christmas from your property development project mangers; Property Bloom.