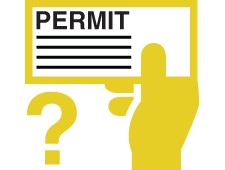 When it comes to developing, we have all heard about the Development Application (DA) and the Construction Certificate (CC), but how and what exactly is involved with each council approval? It is important to understand this process before you start developing.
The DA and CC are two very different approvals. If you find a DA approved site but the CC has not yet been issued, then you should understand that there is still a lot of work to do before you can start to build.
Development Application (DA)
The DA is a request for permission to carry out proposed development. It also categorises the developments as requiring consent, developments not requiring consent (Complying Development, CDC) and prohibited development.
A development application is required for the following reasons:
- Construction of new building or structure, including swimming pools, outbuildings, retaining wall,
jetties, etc
- Add or alter an existing building or structure
- Demolish a building or structure
- Display an advertising sign
- Change the use of an existing building or land
- Carry out excavation, earthworks or adding fill
- Development on or near a heritage listed item
- Development within a heritage conservation area
- Subdivide land or strata subdivide a building

A development application must consist of at least:
- Completed application form and fees.
- Copies of Site Plans indicating location of the proposed development on the land.
- Copies of Plan/Drawings of the proposed development indicating elevations heights.
- Other supporting documents (if required)

Construction Certificate (CC)
A Construction Certificate is required after the DA Consent is issued and before any building work is carried out. You can apply for a Construction Certificate only if you have prepared detailed plans, specifications or engineering details. And importantly, if all the council and other service fees and charges have been paid. This is where some first time developers may get caught out when buying a DA approved site. It's very important to understand the Conditions of the DA Consent and how they will impact the development.

The Construction Certificate certifies that relevant matters are adhered to, this includes:
- the construction plans and specification comply with the relevant standards (ie Building
Code of Australia);
- the construction plans and specifications are consistent with the development consent;
and;
- all conditions of the development consent requiring compliance prior to the issue of a
construction certificate are finalised.

Note: The CC is not required for complying development, where building details are covered by a
Complying Development Certificate (CDC).

If you are unsure of the planning process, then use a qualified town planning consultant or development project manager.