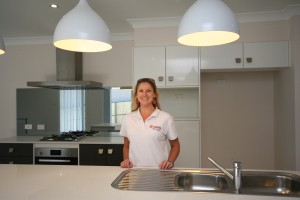 It's been about 12 years since I started my business. Within this period I've established many business relationships.
The thing that I've really learnt is that relationships are extremely valuable. Not shallow, B.S. relationships but good, strong established relationships that can only really be made with time.
As a property investor and developer, having good relationships can propel you further than you could imagine. Just this week, my relationship with one of my builders gives my lucky new client the opportunity to purchase a choice development site. This site is owned by my builder's company and they've been sitting on it for a little while, land banking. The beauty of this deal is that Property Bloom has already completed a development in the same subdivision for another client. This project was one of the best results we've achieved to date with the creation of over $220k in equity in just over a year. So I knew it was a hot site, I knew what the build costs would most likely be and I knew that my new client could never find a deal like this himself.
The benefit to my client is time and risk minimisation. Because the land is not on the open market, we have the time to spend looking closely at the project. This development site has been offered to me exclusively. I now have the luxury of time to show my new client the land and take him through the project analysis. If this site was to hit the open market, that luxury is removed and there would be a rush to secure the site. This is where errors in the analysis process can be made, when there is no time to properly assess a site. The price of the land can also be driven up by multiple parties.
Here's another good example of how a strong relationship helps both parties. We have a preferred real estate agent in one of the large towns in the Hunter Region we develop in. This agent is savvy. He also understands the value of relationships. He's been building one with me for 12 years. He will call me as soon as he has a good development site, before it hits the open market; he knows what I'm looking for. I know where I stand with him when we are negotiating a purchase.
In return, I refer him business – because he's a great agent, I have no hesitation in recommending him. He has offered our clients a good discount in property management fees and so he and his business has become our preferred agency in this town. We scratch each other's backs.
From our arrangement, he gets all of my client's properties to manage. Believe me, I would not refer his business to my clients if he didn't have the best property management team on staff, and he does. There were a few years when he took a break from the industry, sold his agency to one of his staff and I never heard from that new owner again. The relationship he had worked so hard to build was easily broken by the new owner when he didn't call, I didn't have faith in the business so I stopped referring it. The new owner didn't understand the value in keeping the established relationships. Thankfully, my agent resurfaced in a larger town a few years later and has worked hard to be one if not the best agent in this area. We were back in business.
Our business relationships are precious and we nurture them accordingly. As a reward, our clients get priority service from several of our suppliers; our pest & building inspector, our surveyor, our architect, our certifier, our builders, our trades…plus we get to work with an awesome team of people who we respect. You can't buy this, you need to build this, and it all comes together with time. Over time, you work out who you need, who you can rely on and most importantly, who you like doing business with.