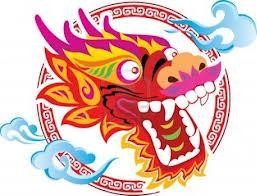 This week as I climbed a mountainous sand dune for the twentieth time in two hours with my legs burning, I found myself reflecting on property development. I know, that may sound sick but I needed some distraction…its school holidays and the kids and I were in the largest living coastal desert in the Southern Hemisphere. It was hot and I was tired.

The Worimi Conservation Lands or Stockton Bright Sand Dunes as they are known are part of beautiful Port Stephens in the Hunter Region of NSW.
As my five year old whizzed down the dune at breakneck speed, I glanced down to see yet another load of Chinese and Korean tourists spill from the four wheel drive bus. The tourists scurried up the dune; perched themselves on narrow boards and then launched down the dune. Cameras and phones clicked to catch the moment and reels of laughter rang out with chatter in languages I didn't understand. Everyone was having fun.

The next day we boarded our dolphin watch cruise only to see the launch next to us load with literally hundreds of Asian tourists. As we searched the clear waters for dolphin, I chatted to the Captain, I was interested to hear about the impact that particularly Chinese tourists were having on the NSW multimillion dollar tourist economy. And I was interested to see how this would trickle down to the Hunter Regions' property market.

After years of relying on the coal mining in the Hunter to support our property markets, I could see a very real and different industry emerging right before my sunglassed eyes. Tourism…Chinese tourism. So I did a bit of research and of course the NSW government are onto this potentially massive industry.
From my very brief research, a few Google searches and chatting to the people running the tours I took the kids on over the past few days, I learnt that most of the Asian visitors are day trippers, booked before they leave home on bus tours from Sydney that take them to various Hunter Region locations. They go to the vineyards and the Hunter Valley Gardens in Pokolbin, they go to Nelson Bay and do a dolphin cruise and have lunch before heading back to Sydney and stopping to ride the giant sand dunes on their way.

In the past twelve months, NSW had the largest share of Chinese visitors to Australia, as well as the largest share of Chinese visitor expenditure. Between July 2011 and June 2012, visitors from China to NSW increased by more than 15 per cent to 335,500. During the same period, NSW received more than 60 per cent of all Chinese visitors to Australia, compared to Victoria at 51 per cent and Queensland at 43 per cent. Within NSW, Sydney is their number one destination and the Hunter has so much potential to lure these tourists and cash in on their expenditure.

"Not only do the Chinese want our coal and iron but our sun, our smiles, our sights, our wine, food, our education services and our attractions," said the managing director of the Australian Tourism Export Council (ATEC), Matthew Hingerty.

*http://www.destinationnsw.com.au/__data/assets/pdf_file/0003/154497/DNSW-China-Tourism-Strategy-2012-20.pdf
Destination NSW reports that China has the potential to contribute more than $17.4 billion to the NSW economy over the period 2012-20 and be directly responsible for 13,900 jobs.

So how will this translate to the property markets around NSW and particularly the Hunter Region of NSW? I think it can only be positive, tourism is a growing industry that is creating jobs. I look forward to watching this emerging market that will impact on the local economies of the areas we develop in.