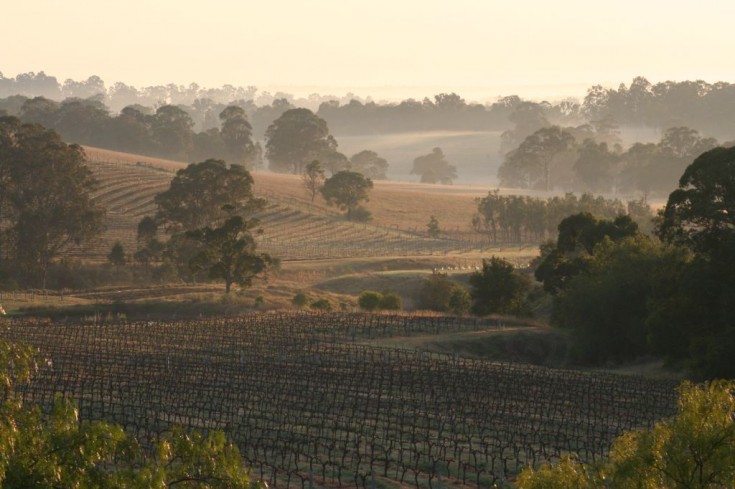 I had decided to stay the night in the Hunter Valley instead of driving up and back to Sydney in a day. It's a three hour drive from Sydney to Muswellbrook or a two hour drive to Cessnock or Maitland.
Normally, once a week as part of my business day I would pack up my lunch in an esky, leave Sydney around 6am, to arrive at our building sites in Muswellbrook, Maitland and Cessnock for a long day of development site inspections. During these inspections I may meet with the builder's site manager and check all milestones have been met for the week and see what was coming up for the following week. All this along with photos is written up in a report to our clients.
Property Bloom is currently project managing many developments across the Hunter, but not all of our projects are under construction. Typically, my day would be spent inspecting a mix of dual occupancies, three villa projects, house renovations and granny flat developments. I'd also inspect any potential development sites; meet with land developers or agents and my builders. I'd get home pretty tired and hopefully to a nice dinner prepared by my hubby.
This time, I decided I'd spend the night in the Hunter to ensure I had time for a few extra site inspections and scheduled meetings. And was I glad I did.
Whilst the Hunter Valley offers nice big five star resorts and hotels, I wanted to chill out in a more relaxed Bed & Breakfast type setting. I found a gorgeous little cottage called Little Orchard at the Tallavera Grove winery estate, home to the famous Molines Bistro.
http://www.bistromolines.com.au/
The owners Sally and Chef Robert Moline are quite famous and have won many awards for their French cuisine. I'd taken my team to lunch there and was blown away by the wonderful food and scenery. As I pulled up, just as the sun was setting, I was rewarded with a breathtaking view from the crest of a hill, down to a valley brimming with century old vines and rolling, green hills dotted with cattle crazing. Wow, it really made me smile and relax.
I settled into this lovely two bedroom, two bathroom cottage with its adorable eat in kitchen and fabulous little 1950's dining setting and started to explore. A warm, welcoming fire was crackling in the wood fire combustion heater and I sat in front of it with a glass of nice wine poured from a bottle given to me upon arrival. There was some beautiful artwork to explore and lots of books and music to entertain me. A basket of farm produce lay on the kitchen table for my breakfast in the morning; stewed rhubarb and homemade goat's yoghurt, eggs, prosciutto, organic button mushrooms, chocolate croissants and a massive French bread stick! I'd purchased a few not so exotic items to cook myself for dinner, not worrying too much knowing the gourmet breakfast ingredients waiting.
After a refreshing night's sleep, I woke early and walked down into the valley with my camera and took a few photos of the fog slowly rising over the valley. It was truly a spectacular sight.
After my breakfast, it was time to hit the road again. The small amount of time I'd spent in this country retreat (with no kids!) felt equivalent to a few days away. I stopped in at Molines Bistro for a coffee that would sustain me for the morning.
As I drove from one development to the next, I mused at how lucky I was to work in such a beautiful part of the world, yet how little time I'd spent over the years actually enjoying the location.
What's the old saying? Stop and smell the roses. That's what I did last week; I smelt the sweet scent of the wonderful Hunter Valley and all that it has to offer from a tourist's perspective instead of a developer's perspective.