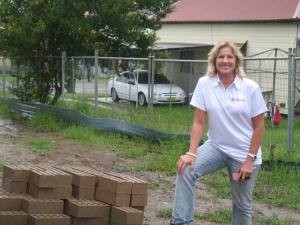 Happy International Women's Day…oops sorry, did I lose a few blokes with my first words?
I hope not because it's 2013, not 1973. Blokes now are much more understanding and supportive of our ability and achievements. There really has been some momentum gained.
This year's theme for International Women's Day is; The Gender Agenda, Gaining Momentum.
It's actually not that long ago that at our first Federal Election in 1901, only women from South Australia and Western Australia were entitled to vote. So women in all the other states were not allowed to vote. The other states did slowly followed yet it took Victoria another 6 years to let women vote.
The first woman to win election to an Australian Parliament was in 1921 and now in 2013, we have Australia's first woman Prime Minister. I'm proud of Julia Gillard's achievement as a woman (not necessarily as a politician), but you don't hear the blokes saying…'Gosh that Johnny Howard made me proud when he won the election. It was expected of a male, wouldn't it be lovely to keep the momentum up and see more women Prime Ministers.
Fast forward several decades, in 1974 the minimum wage was extended to women…wow that was only 39 years ago. So before this, women were not entitled to the same minimum pay as men.
Whilst we have laws attempting to create equal pay and equal opportunity for women it does not automatically transpire. This was one of the reasons I started my own business. After many years in the corporate world I witnessed much bias. Starting out as a secretary, I used to look forward to having one of my own when I climbed the career ladder. But when I was promoted to these roles, the males had access to support but there was no chance for me having any admin assistance. Perhaps I should have pretended that I couldn't touch type!
By the time I was ready to have kids, I looked around the office and couldn't see a way to keep my high flying corporate role and start a family. I've seen business women continue with their corporate careers only to find it's been an unwitting sacrifice for the opportunity to have children.
But one thing that drove me to keep working whilst raising my kids was the thought of taking ten or even five years off work, then I would be totally dependent on my husband not only during that period but also into our retirement. There would be no contributions made during this time to my superannuation and how could I keep investing in property if I had no income?
My choice to start my own business was to get the flexibility needed to be a mother but also to hold onto my independence. Whilst my husband is a generous man, I had flash backs to my childhood when my mother would have to ask for her 'house keeping money' from my father each week. Dad was generous too, but to me it represented mum's dependence on dad. She seemed happy with this set up, but mum had no money of her own, nothing to dip into if she wanted to purchase a little treat for herself or for us kids. To me it meant; no money, no independence.
I think there is good momentum with the 'Gender Agenda' but I think it's up to us to keep our own personal momentum. Women need to take responsibility for their own retirements and plan ahead.
One of my clients is doing just that, in fact I've never seen such momentum. Rachel has four children and worked (past tense…keep reading and you'll see why she had to stop work). In her 'spare time' she also studied accounting by correspondence! When I met her she had already purchased nine investment properties but wanted to move into property developing to propel her portfolio. Property Bloom had just completed a dual occupancy development for Rachel and started a granny flat project when she found out she was pregnant with twins. When she was rushed to hospital and the twins were delivery prematurely, she still found time to close her finance deal so construction wouldn't be delayed. She is an amazing inspiration and example of a woman who is focused and won't let anything get in her way, not even six children!
Momentum comes to those who have done the hard yards. Momentum is an increase in energy or force when something is on a roll. I can see it happening in my business and I can see it happening with women's equality. So keep moving forward in your world, keep asking for more pay, keep pushing for community projects, keep celebrating achievements and the momentum will carry on for our next generation of women.