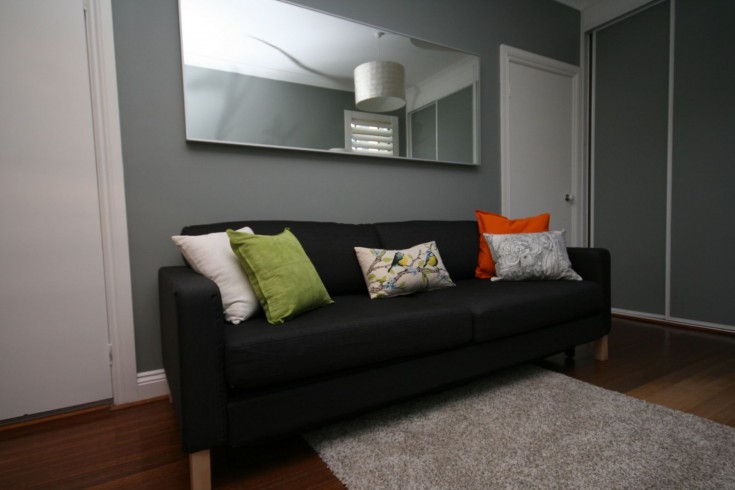 I had already been pre-warned by my husband not to buy IKEA as he wouldn't be putting it together, but the project manager came out in me, after I fell in love with one of their sofas, and so I thought I'd just hire someone to do it. I knew the frustration is not worth the effort. Or is it?
Have you heard of the phenomenon called the IKEA Effect?
It's when you spend time completing something, putting your own blood, sweat and tears into assembling that piece of furniture, once completed you sit back and admire your work taking pleasure in knowing you helped create it. Most importantly, you then put a higher value on that product than if you walked into a shop and purchased it off the shelf. This is what researches have dubbed the IKEA Effect.
Research conducted by Daniel Mochon, of Yale University, and Dan Ariely, of Duke University showed that the increased value is not just about effort, but about completion. An experiment had subjects given a task of building an IKEA box. Researchers then implemented prices on the objects built with the intention of observing if the test subjects were willing to pay more for the boxes they built themselves as opposed to those already built.
When subjects had to build-then-disassemble the box due to error or didn't finish the project they received no such value benefit.
It's important to know that the boxes being built in the tests were fairly straight forward...but what would happen in more complex situations? Would someone even try and attempt assembling an item IF they thought it was going to be too hard?
This got me thinking about property developing. A lot of people believe developing is hard as there is a perception of risk associated with the word 'developing'. What Property Bloom does as property development project managers is removes a little of the perceived risk by offsetting it with our knowledge and experience.
Client satisfaction is a benefit of our service as our clients have the opportunity to be involved in their development project but not to the extent that it would overwhelm them. Clients decide on the site purchase (after our feasibility is presented to them), they decide whether they want any changes to the floor plan (after we design the optimal plan to work on their site), they may choose a colour scheme for their project and then we manage all the fine details; that can at times be as frustrating as putting together a lounge from IKEA. At the end of the project, our clients can sit back and know that they have developed this piece of land and they have created value and a solid investment.
During our project management process, clients receive a weekly update report with photos showing them the progress made that week on their development and the milestones met and the ones coming up. So whilst they may not be able to visit their site weekly, we do and bring it to life for them in a document that can be kept and referred back to when they may go on to complete their next project themselves.
Their level of involvement also gives ownership in the project but it's really the fact they have taken action and that they are moving closer to meeting their investment goals even if they took the easy way and hired a project manager to save them some frustration, much like I hired a man to assemble our furniture.
Our clients are a bit like me who is now enjoying sitting on that sofa lounge but all I had to do was to choose the colour, pay for it, arrange delivery then I paid someone to assemble it for me. I knew it could be done faster this way than me trying to work out what to do.
http://www.propertybloom.com.au