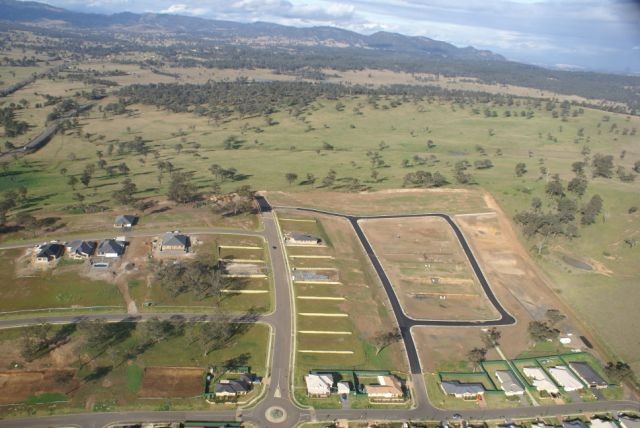 The next time you look at buying a piece of land within a land estate, spare a thought for the land developer.
A few discussions this week with different large scale land developers reminded me of the number of layers they need to work through when developing raw land. Raw land is land that remains in its natural state and has had no development improvements; service connections, road works or other developments done to it so that you can build a dwelling there.
I certainly don't envy the job of a large scale land developer as it takes literally years of work before they see any profits.
One developer told me that they'd been working with council for several years to get their Development Application (DA) for the land subdivision approved...and that was the easy bit. Once a subdivision plan is approved the land developer then starts the real work in meeting the conditions of the DA Consent so that they can apply for the Construction Certificate and then finally the Subdivision Certificate. Then the final step is to have the individual lots that have been created, registered. Once registered the purchaser can buy their piece of land and commence their own development journey. For Property Bloom it's usually an application for a dual occupancy or a multi villa development.
Another land developer explained the stage they were at in one of their current subdivisions. After waiting longer than ever anticipated for the land to be rezoned there other major hurdle was seemingly simple. After obtaining the DA consent and in order to commence their civil works; drainage, sewer connections, road and other service connections, they needed permission to put down a 20m access crossover. The owner of the land they needed to use to access their subdivision is owned by the Catholic Church. The levels they had to work through to obtain this small 20m access gave the impression it was going all the way to the Pope for approval. Of course it wasn't, but it was just an example used to convey the time some things can take.
It's a great thing for us to work with these developers and our established relationships mean Property Bloom gets the low down on land that will be coming up in the near to medium term. We get a sneak preview of the subdivision plans before others so we can choose the lots most suited to our type of development. And so we can offer our clients these lots before they hit the open market. It also gives us time to get our preparation for our DA done whilst waiting for the final registration of the land saving on valuable holding costs.