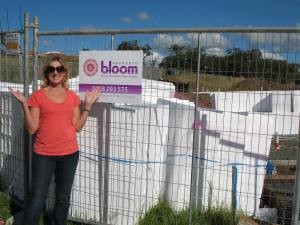 After the passing of my father two weeks ago, I've found myself pondering a lot of things. Things I've learnt from him and things that I want to teach my sons. Dad didn't 'teach' me by sitting me down to explain anything, he simply did his thing and I watched. At the time I didn't even realise I was taking it in but now looking back, his work ethic and attitude has shaped mine.
When writing his eulogy with my brothers and sister, it was truly amazing at all the different jobs he made money from. He seemed to always have an idea for creating some extra income, like when he was a milkman; he saw an opportunity to sell hot dogs to the farmers at the co-op where he picked up his milk as they'd been up early to get the milk to the city and were hungry. So he kept a pot of hot water with the hotdogs and bread rolls in his truck and after selling out, he'd then start on his milk deliveries.
Another example was when he bought a white LTD car, with four kids he needed a big car. But he also used it for chauffeuring weddings on his weekends after working all week in his own tyre fitting business.
Dad didn't go to uni or study, everything useful he learnt was from doing it.
Whilst I did go to uni years ago what I studied I don't really use now. Everything I learned about property development has been from doing. When I remember back to my first development, I really had no idea what I was doing but I learnt from my builders and my surveyor and my tradies by asking lots and lots and lots of questions then having a go.
When I made a mistake, I learnt not to do it that way. After 60 or more developments under my belt, I am still learning from each one because they all bring something a little different to me. These differences make up my experience. I learnt to develop property by doing and repeating and then refining the process.
I see lots of people wanting to learn about property by completing more and more courses, doing more and more seminars. Like my dad, I believe the real education comes from doing; it comes from the experience that you will take away from what you do.