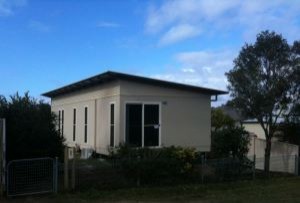 Switching on the telly tonight, I said to myself; "It's that time again." I watched a media report on the age old Rent versus Buy Dilemma. It happens every cycle when we see rents increase and interest rates decrease. All of a sudden, tenants start to realise that they can buy for the same cost of renting.
What we have seen in most markets around the country is a continuous rise in rental returns over the past few years. We've seen this in the Hunter Region of New South Wales where Property Bloom develops. The rise in rents has been great for investors already in the market who have benefited from strong yields. Our clients have achieved up to 9% gross yields.
But there comes a time when we reach a point in the Property Life Cycle when interest rates are low so the cost to fund a mortgage is around the same cost as it is for a tenant to rent. I've seen this happen before about twelve years ago in NSW when the interest rates were low BUT the big difference back then was that the cash rate was fluctuating from 5.50% – 6.25% instead of 3% which is where we are now. We thought that was low back then. So the average variable rate may have been around 8% compared to about 6% now.
Investors right now are on an awesome wicket…do you realise it?
If you are a new property investor, you may not appreciate this. We've had low interest rates since 2009. For the past four years, the cash rate has not been higher than 4.75%.

We oldies have worked with cash rates as high as 6.75% back in late 2007 so the variable rate would have been around 9%. I know my parents had to deal with much higher interest rates in the 90's when the cash rate peaked at 17.5% – can you even imagine what that would have been like?
What I'm trying to say is…we are in such a fabulous environment NOW for property investing.
Interest rates are at a record low, rental returns are high and we will see very soon tenants starting to buy rather than rent. This will create demand. Demand drives up sales prices and this translates to capital growth.
As property investors, this is great news as we will see our properties increase in value. But there is a flip side of course. As tenants move out of our investment properties to buy, there will be an oversupply of rental properties and we'll have to drop our rents. This means lower yields.
We can't have it both ways forever.
My message today is… don't muck around if you are thinking of buying more or your first property. Think of taking it one step further and add value to your property through developing it, I personally think you should be sitting pretty by developing now. You'll create or manufacture equity through the development process. And if you can time it when capital growth is occurring in your location, then you'll hit the jackpot.
To see the history of cash interest rates go to: http://www.rba.gov.au/statistics/cash-rate/