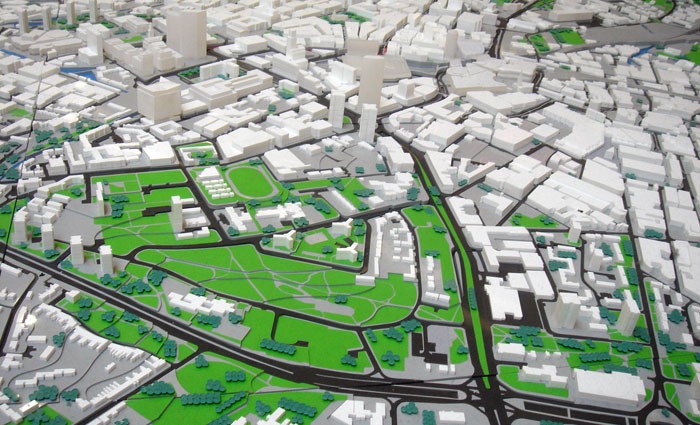 We're at the pointy end of a development and I'm in the middle of coordinating the last three weeks so everything falls into place efficiently. Our job as project managers is to save our clients time and money and sometimes a development can really drag out at the end of construction.
I thought I'd share all the things that need to happen as a Property Bloom project nears completion and why it's so importance to manage this carefully.
We have a dual occupancy project that is three weeks out from completion. I can say three weeks confidently as I've worked back from the date of Handover to right now and listed everything that needs to happen.
We define completion not by the construction work finishing, but by the dwellings being tenanted and earning income for our clients. It's one of the most important stages because our clients have been paying the builder's draw downs through the development and now it's time for them to reap the financial rewards.
Our process aims for a zero vacancy period and we do this by using something that is intangible yet very valuable. Strong relationships.
So in these last few weeks we need to micro manage the builder, our client and their bank, a valuer, our property management agency, our private certifier, a landscaper, the estate guidelines manager and our quantity surveyor.
The first step towards the end is to conduct the Practical Completion (PC) inspection as soon as we can, but not too soon that the builder is not ready. This is when we'll walk through the villas and compile a list of items that still need finishing off. These may include paint touch ups, cleaning, any damage to exteriors (I always check the gutters and fascias closely as sometimes they harbour dents), chips in anything, landscaping, fencing, blinds, carpet and built in robes, shower screens all installed, sliding door and window tracks cleaned of all dirt (my pet hate is dirt left in tracks!) and I make sure everything works right down to a strong flush to the toilets.
The builder has a week to address the items on the PC inspection list and then we'll come back and reinspect. In the meantime, we need our client to send the final builder's invoice to their bank for payment. Before releasing the final funds, the bank will send their valuer to check works have been completed. We must ensure the valuer is booked in quickly and has no problems with access otherwise the final payment can be held up. When the money is released to the builder, keys can be handed to tenants. So no keys, means no tenants, means no income.
At the same time we ensure that the Private Certifier conducts their final inspection. Once they have done this and have all related documentation, the Occupation Certificate (OC) will be released. No OC, means no tenant, means no income.
We've cut a deal with an agency who is going to lease the villas (whether a tenant has actually moved in or not) from the day the OC is received. So it's important we get this as quickly as possible but all Conditions of the DA must be met before the Certifier will release the OC.
We are also coordinating with an external landscaper who is responsible for the front landscaping and it must meet stringent estate guidelines. This work has to be completed before the OC can be issued.
We brief our Quantity Surveyor to prepare Depreciation Schedules for our client to use at tax time as soon as we've received the builder's final invoice as this completes the actual build costs. However, the Depreciation Schedules cannot be completed until we have a Handover date. Handover is officially when the builder has received the final payment into their account and keys are released.
We need to ensure our builder has completed all works in time and there is a good measure of trust as the builder allows our management agency on site to show the villas to prospective tenants before Handover has occurred. Our client also trusts us to ensure the builder gets everything finished after they've submitted the builders final invoice to the bank.
Communication through this period is key. We talk a lot to our client, their bank and the contractors to ensure everyone completes their tasks when they should - all it takes is for one not to and it can hold up the entire process.
So in exactly three weeks time this dual occ project will be completely finished, our client will be happy with tenants in place, our builder will be happy they've been paid quickly and we'll be happy that it all came together nicely.