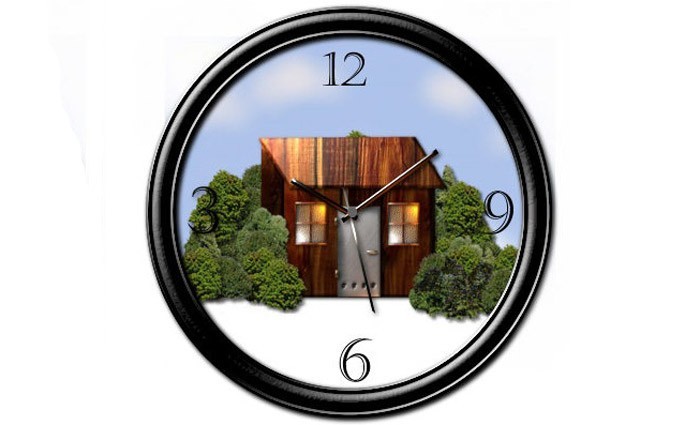 This week I experienced the hot Sydney property market from two different perspectives. The first perspective was from a friend buying her first home and the second from a friend selling one of her investment properties.
I'll start with my first homebuyer friend who, with her husband, have a budget of around $750,000 and on Sydney's northern beaches this should buy them a two bedroom apartment. It wasn't that long ago that they'd get a small house for this budget but now we are seeing many median prices reach and exceed the magic million dollars. In the Hunter $750,000 would buy them a fabulous mansion or Property Bloom could build them two x three bedroom villas, but they want to live in Sydney.
They've attended several auctions and seen sales achieve well over the agent's price guides. So they switched to only looking at properties for sale by private treaty. But alas, they are coming up against a similar situation.
My friend asked if I'd inspect a two-bedroom apartment that she'd found and had her heart set on. It was a good apartment, two bedroom, two bathroom with a double garage, one with security caging, about 12 years old. It was the second open house and there were about 20 people inspecting when we went through. The property was advertised at 'offers over $690,000'. I did a little research and saw what the vendors had purchased for and found a comparable sale within the complex about four months prior. The sale was at $690,000. So of course the vendor wanted more. Much more we would soon find out.
The agent said the vendor would sell that day and the procedure was to go into the agent's office, write your offer on the front page of the contract and be prepared to exchange contracts if the vendor accepts your offer. They would have a five-day cooling off period and pay .25% of the purchase price, which is non-refundable. The cooling off period gives you time to complete a strata search, pest and building report and have the contract reviewed in detail by your solicitor or conveyancer.
The agent also explained they'd have a chance to increase their offer if there was a higher one. After the written offers were in, the highest purchasers were contacted by the agent to ask for an increase. My friend's offer was $720,000 and then a bidding war started and ran until 11pm that night when she and her husband bowed out at $780,000. Their budget was $750,000 and so it was lucky they missed out and shows what can happen when emotional buying is at play. The property sold for $785,000 or $95,000 more than the 'offers over' advertised price.
She was of course disappointed but more frustrated than anything else. Being a part of her journey gave me an insight into what owner-occupier buyers are going through right now. They want to buy a place to live in and make their home but they are constantly missing out. This is causing people to push their offers higher that perhaps they should and perhaps they can afford.
My second insight came last night as a friend took her three-bedroom apartment, an investment property she'd held a while in the inner city, to auction. We'd spoken earlier in the week and she had decided on a price she wanted to achieve. I thought it was pretty fair considering the location and size of her property; it would appeal to those who couldn't afford a house.
The afternoon of the auction she told me her 'expectations had been managed down' by the agent. She'd set her reserve a lot lower than what she actually wanted to sell for and what her research had told her the property was probably worth. She was losing some of her confidence.
She needn't have worried, as her property sold within 5% of what she'd originally wanted yet 20% above the agent's recommended reserve price. So why did they want to set the reserve so low? Was this the range they were quoting to potential buyers, a marketing ploy to attract buyers with lower budgets? Or just a safety net for them to ensure it sold at auction and then they could boast that their sale achieved 20% over the reserve?
What do these selling strategies achieve? Confusion.
In both instances we have buyers trying to work out if a property is within their price range and whether to waste time and emotional energy on pursuing it.
I understand that the agent wants to target the widest market by underquoting or under listing but my first homebuyer friend said, "Jo, I wish they'd just tell us what they want for the property!". My seller friend said, "I just want to tell them what I want for my property!" Maybe if she had have done this; she may have achieved another 5% by letting the market know? Nonetheless, she is happy with the result.
Whilst I don't understand some tactics, one thing I know for sure is that it's not a good time to be buying property in Sydney unless you absolutely have to. We have reached 'midnight' on the property cycle clock. We're seeing rents coming back as more renters convert to buyers due to the low interest rates and more apartment towers and new land is released.
It reminds me of a game we played as kids.... What's the time Mr Wolf? How soon will we see an oversupply? One o'clock? Two o'clock? Only time will tell.
If you are an investor, look for markets that are still at or below the nine o'clock mark. Ask me, I know a few.