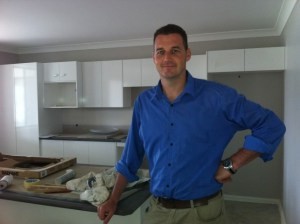 When developing, your Property Team should consist of:
Property Accountant – it's very important to have the correct structures in place before you buy. My accountant is a key member of my team and well worth her weight in gold (that's how much she charges me! Of course, accounting fees are tax deductible).
Property Lawyer – every property transaction is different and even the simplest contract should be looked over by someone with experience. My Lawyer is like a father to me and I thoroughly trust his judgment and advice.
Finance Broker – it is vital to use a broker with a strong understanding of construction finance. Establish a close relationship with your broker so she understands your individual situation and be able to fast track the sometimes tedious process of obtaining development finance.
Architect/draftsman – a local architect will have an understanding of the council requirements but always have you.Builder – a close working relationship with your builder is important, they need to be flexible and accuracy in their pricing with enough clout be offer economies of scale with their buying power of materials. Some builders may have existing designs for villas or duplexes that will save you money not having to engage an architect. You can usually make minor changes to these plans.
Surveyor – He or she will have a strong knowledge of the local area and has often conducted surveys or subdivisions on land in the area.
Quantity Surveyor – important to maximise tax rebates on completion of your development.
Project Manager/Development Manager – if it's your first development, using an experienced project manager will hold your hand through the process and you'll learn what's involved so you can then manage your next development. A good project manager will also bring discounted rates and other advantages to the project.
This is a nutshell of information on what to consider as you get started. Sometime is will seem a lot easier just to buy existing property but if you really want fast track your portfolio and create some equity along the way, then property development may be for you.