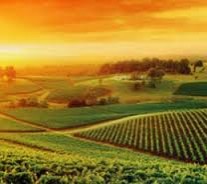 With all the talk on the impact of the mining slow down, let's not forget the other strong Hunter industries that are quietly achieving and employing the locals: Tourism, business conferences and wine production.
Property Bloom has been project managing property developments in the Hunter region for over fourteen years now and my research began with a study on the local wine and tourism area and their contribution to the local economy.
There's nothing like sipping on a chilled glass of Hunter Valley Semillon whilst studying economics!
As reported by the Hunter Valley Wine and Tourism Association, "The Hunter Valley is the oldest and most iconic wine region in Australia with a heritage of over 180 years. It is the most visited region in NSW after Sydney attracting 2.2 million overnight visitors per annum. The Hunter Valley is one of the key pillars of the NSW visitor economy. The total impact of the local tourism and wine industry is worth $520.6 million, generating over 2800 jobs."
Tourism in the Hunter Valley is benefiting from the massive industry of holding concerts in the vineyards. There's been an impressive array of high-profile performers that have played in the Hunter Valley over the past ten years: Elton John, Lionel Ritchie, Burt Bacharach, Blondie, Neil Diamond, Crowded House, the Beach Boys, Leonard Cohen, Alicia Keys, Tom Jones and Fleetwood Mac. If you want a bit of the action get up there to see legendary Swedish pop-rockers ROXETTE on the 28th of February, their special guests include Eurogliders, Dragan and Boom Crash Opera. These bands are straight out of my youth and Joyride was one of my first albums (I'm showing my age)!
When Elton John performed at two shows at the Hope Estate in 2011, it was one of the busiest weekends the region had seen. Thirty-two thousand people attended over the Saturday and Sunday.
A BA Market Surveys report, commissioned by Cessnock City Council and Hunter Valley Wine Country Tourism, showed accommodation over the Elton John weekend was at 99 per cent capacity. The average daily case sales from cellar doors rose from 41 to 122 across all wineries on that weekend. The recently signed Chinese-Australian free-trade agreement is likely to boost the Hunter economy and wine exporters will benefit from reduced tariffs.
A separate BA Market Surveys report showed the 2009 Fleetwood Mac concert contributed $13.28 million to the local economy, not including ticket sales. Hope estimates the figure for the 2011 Elton John concerts at around $20 million. The benefits flow through to other industries as a result of the concerts like the oyster farm in Port Stephens (also part of the Hunter Region) who provided four hundred dozen fresh oysters for picnic baskets. Supermarkets and other retailers in Cessnock see sales boosted by weekenders stocking up on their way to the vineyards.
While concert-goers lead to spikes in cellar door sales and accommodation bookings, so does the strong business tourism and large midweek conference industry. There is also the wedding and inbound tourism markets that bring a lot of money into the region.
A new six million dollar conference and event centre has just opened at the Crown Plaza and General Manager Robert Coates said, "The new Conference and Events Centre will position the Hunter Valley as a leading Australian conference and events destination. Offering guests the latest technology and a light-filled design in a state-of-the-art venue with a combined 2,000 square metres of pre-function,meeting and exhibition space coupled with a unique wine country destination. We have already received large scale group bookings for 2015 resulting in 20 per cent growth in business events and many in the pipeline for 2016 – it looks set to be a very busy year for us."
All these tourists need good roads to drive on and so the New South Wales Government has just announced $16.7 million in Resources for Regions funding to upgrade roads in the Hunter's wine country region. The project, to upgrade Hermitage and Broke Roads, will see more than 12 kilometres of roadway rebuilt, improvements at intersections, new tourist signage and lighting.
The money will also fund construction of a new on-road cycleway connecting the Hunter Expressway and New England Highway with Broke Road. Infrastructure upgrades such as road works brings contractors to town and they need to rent properties. Property Bloom notices an increase in demand for our granny flats and villas as single contractors (usually men) want small, low maintenance properties to rent. We have just completed a duplex which was leased immediately to tenants working in the tourism industry.
Understanding the current & future industries in the locations you choose to invest in property is very important. Finding locations with industries that not only endure but recreate themselves is like finding gold. The property market's long-term performance is very closely tied to industry and employment opportunities and the more diverse the local economy the better.